I have published in contemporary European philosophy, environmental philosophy, posthumanities, feminism & gender theory and political thought. With a background in literary theory, continental philosophy and art history, as well as fluency in six languages, my basic approach is multilingual, comparatist and interdisciplinary. At the heart of my research lies the question social transformation.
Monographs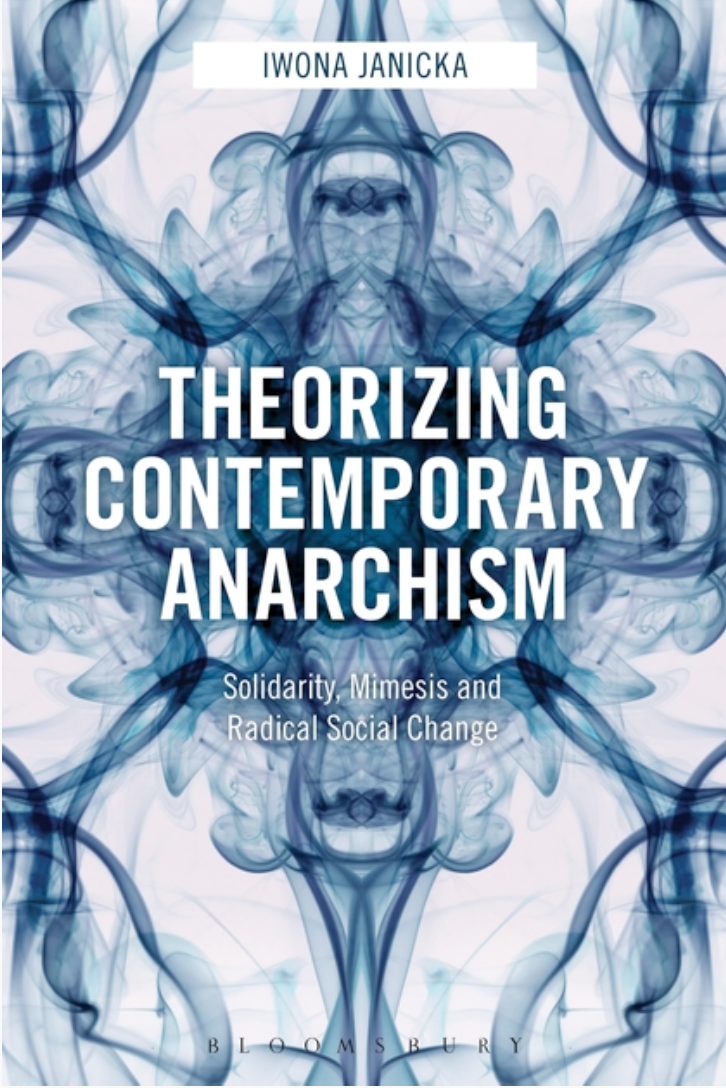 The turn of the Millennium demonstrated a fully-fledged revival and fusion of various left-wing social movements with differing agendas. Movements for women's, black, indigenous, LGTB and animal liberation as well as ecological, anti-nuclear and anti-war groups unified against the global capital. Considering the diverse emphases of these movements, is there a philosophical framework that could help us understand their nature and their modes of operation in the 21st century? This book offers a set of new conceptual tools to do that. It proposes a theoretical model of 'slow' social transformation - a modality of social change that explicitly differs from the irruptive model of a revolution - and provides two concepts of 'mimetic contagion' and 'solidarity with singularity' which allow us to understand what is currently happening in the activist milieu. By bringing together some of today's most important thinkers, including Judith Butler, René Girard, Alain Badiou, and Peter Sloterdijk, this book suggests a philosophical lens to look at the alternative living projects that contemporary left-wing activists undertake in practice. At the heart of their projects lie the pressing concerns that these contemporary philosophers currently debate. Breaking from the conceptual apparatus of the Marxian tradition, Theorizing Contemporary Anarchism: Solidarity, Mimesis and Radical Social Change (Bloomsbury, 2017) takes Hegelian concepts and feeds them through the thought of contemporary theorists in order to form an original, productive, and inclusive scaffold with which to understand today's world of social and political movements.
Journal articles
"The Janus Face of Cosmopolitics: The Concept of Universality in Isabelle Stengers and Bruno Latour" (forthcoming in Philosophy Today 68.3, Summer 2024)


"Paradoxes of Equality: Jacques Rancière's Politics and Nonhumans," (forthcoming in Parrhesia: A Journal of Critical Philosophy 38, Autumn 2023)


"Reinventing the Diplomat: Isabelle Stengers, Bruno Latour and Baptiste Morizot," Theory, Culture & Society 40.3 (2023), 23-40, doi: 10.1177/02632764221146717


"Processes of Translation: Bruno Latour's Heterodox Semiotics," Textual Practice (2023), 847–866. doi.org/10.1080/0950236X.2022.2056765


"Who Can Speak? Rancière, Latour and the Question of Articulation," Humanities 9.4 (2020): 123. doi.org/10.3390/h9040123


"A New Way to Suffer: Girard, Rancière and Political Subjectification," Contagion: Journal of Violence, Mimesis, and Culture 26: Spring (2019), 161–78.


"Über das Astronomische und das Mikroskopische: Sloterdijk und die Frage des Ausmaßes," [Scaling up, Scaling down: Sloterdijk and the Question of Scale], Pro-Fil: An Internet Journal of Philosophy (Special Issue, 2017), 18–23. Doi.org/10.5817/pf17-3-1647


"Are These Bubbles Anarchist? Peter Sloterdijk's Spherology and the Question of Anarchism," Anarchist Studies 24.1 (2016), 62–84.


"Queering Girard – De-Freuding Butler. A Theoretical Encounter between Judith Butler's Gender Performativity and René Girard's Mimetic Theory," Contagion: Journal of Violence, Mimesis, and Culture 22 (2015), 43–64.


"Homosocial Bonds and Narrative Strategies in Adolphe Belot's Mademoiselle Giraud, ma femme (1870)," Romanica Silesiana. Gendered Constructions 8 (2013), 138–150.


"Hegel on a Carrousel: Universality and the Politics of Translation in the Work of Judith Butler," Paragraph: A Journal of Modern Critical Theory 36.3 (2013), 361–75.


"Mapping the Father. The Application of Greimassian Semiotics to Bruno Schulz's Sklepy Cynamonowe," Welt der Slaven: Internationale Halbjahresschrift für Slavistik LV (2010), 45–66.

Chapters in edited volumes
Encyclopaedia entries
"Anarchism" Encyclopaedia of the Philosophy of Law and Social Philosophy, eds. Mortimer Sellers, Stephan Kirste, Dordrecht: Springer (2023) doi.org/10.1007/978-94-007-6730-0_1081-1


Book reviews